Chainsaw Pumpkin Carving Contest!
My Halloween plans worked out WAY better than I ever expected.
We learned a long time ago about the proposed Chainsaw Pumpkin Carving Contest to be held at one of our favorite country bars. I had no idea how this might work, but I was dying to find out.
Turns out - it's exactly what it sounds like. Stepping outside the bar, getting a pal to hold your beer, taking up the chainsaw, and carving a pumpkin.
It was
fabulous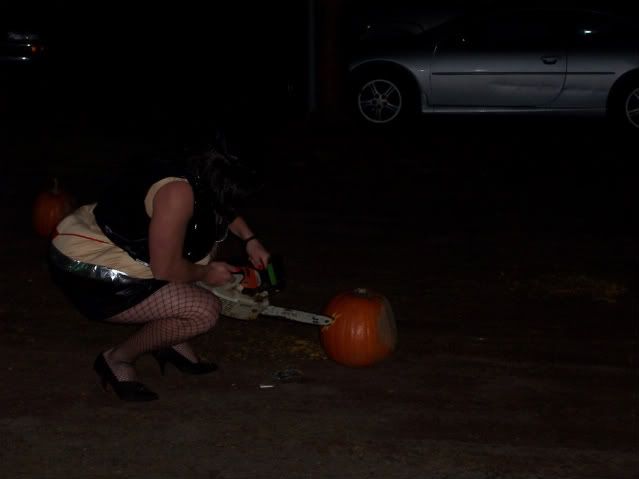 Drag Queen Biker Chick was my pick for the best Halloween costume, and man did he look hot in lipstick.
My son even took part. Someone handed him the chainsaw and he shrugged and said, "Why not?"
Once carved, there was a team inside the door, scooping out the pumpkins.
Then they were put on display...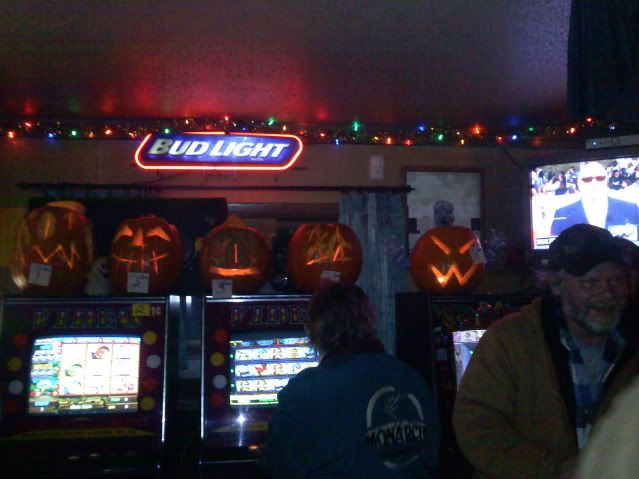 And lit for voting.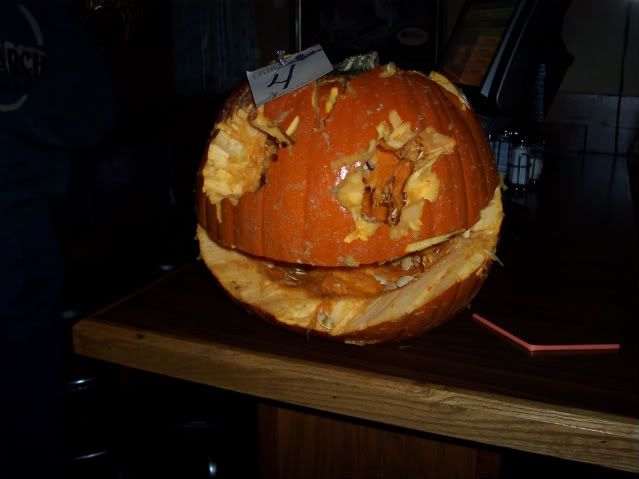 Some of the entrants
And this is my son's entry. He actually took 4th place with that and won a free drink!
We are definitely going back next year!
Comments {4}